Yesterday I did the check-in for the end of the fifth week of the True Strength Summer 2020 vegan fitness challenge.
This post will be part of a series of posts, one published every week. You can read the previous post here.
Another week of failure
This week was again a disaster. No focus on my diet and did only one workout before the check-in. Fortunately I worked out yesterday and I will also do it today so, 3 workouts in one week is not the worth scenario ever but if I don't eat enough I won't grow. Again, too much stress at work that I'm still learning how to deal with.
Hidden success
Even after two weeks of failure and feeling that I was already losing some gains, I was searching for hope in something so that I would not break and lose my motivation and give up.
This week I was told that I look stronger by someone that doesn't see me that often. I thanked the person but thought that I look exactly the same. Am I really looking exactly the same? The pictures don't lie.
If you have been following for a while you know that this is already my second challenge from Vegan Fitness. The first one was in Spring and I did 8 weeks of a fat loss challenge.
Yesterday by accident I found the first picture I took before starting the first fitness challenge I did at the end of March this year.
Here is a before and after comparison side by side.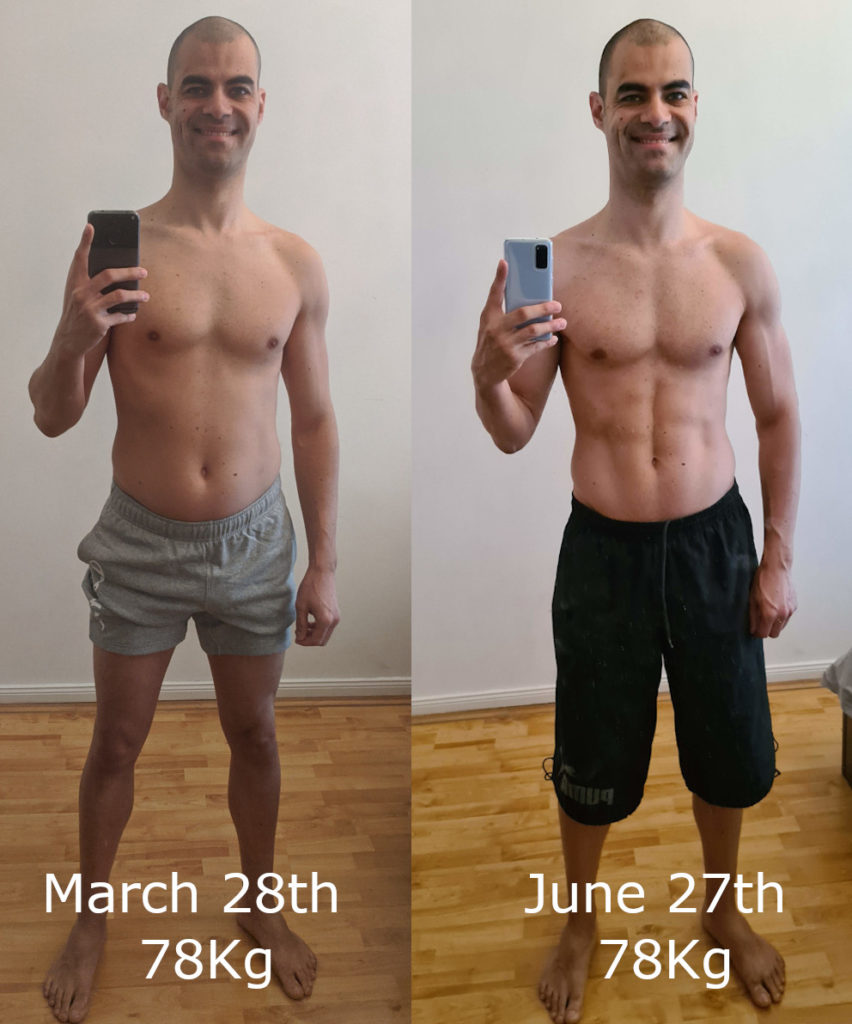 What's the main take away from those two pictures?
Don't blindly follow the scale!
It's very obvious from those two pictures that you can't measure success or progress just using the scale. I'm 78Kg on both those pictures and I look very different! Also a big different if we do a side comparison.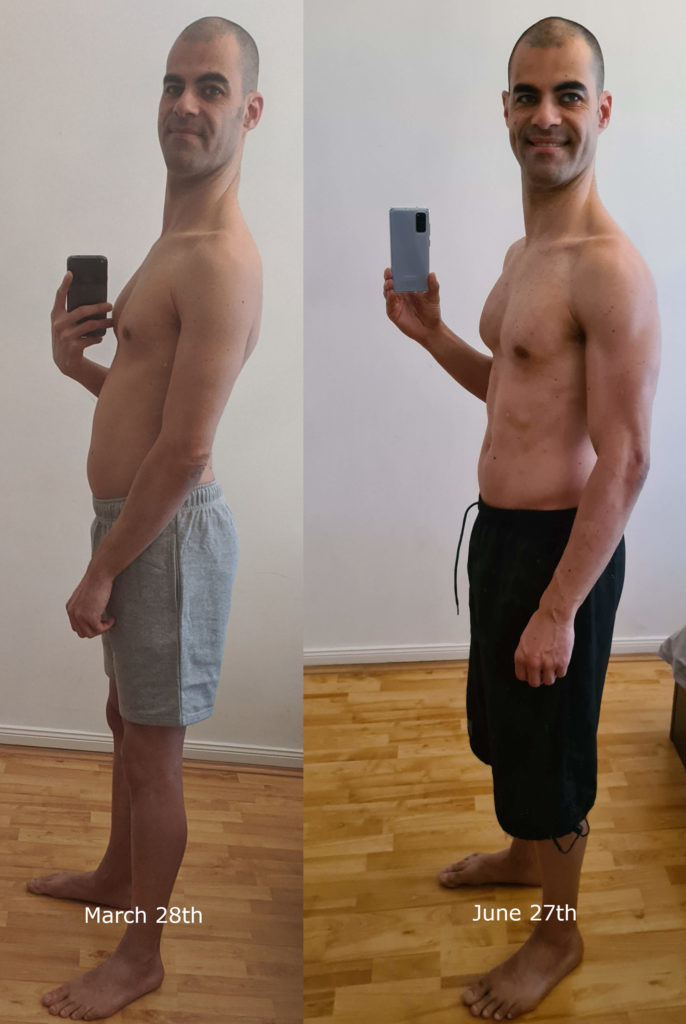 On the left I have zero muscle definition on my right arm and on the right I have much more muscle definition.
Look at the big picture
So, looking at the big picture, even if the last two weeks were not good, comparing end of March to the end of June that difference is considerable.
Don't let short momentary failures or set backs make you lose your focus. Just accept the situation, think about solutions to fix it and move on with your life and achieve your goal.
Week 6 will be better and let's see if I can achieve my goal of reaching the end of the challenge with 80-82Kg.
Stay tuned for the next post next week.